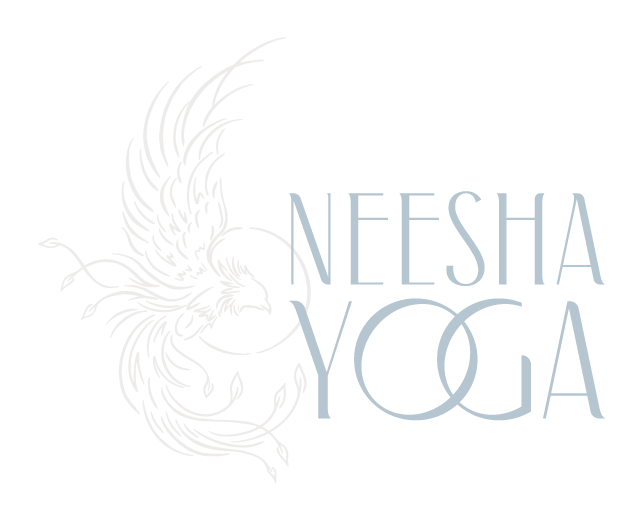 Vitality 21
Next Dates To Be Announced
A comprehensive and approachable 9-part yoga program
and community experience that supports you to make lasting positive life changes.
 welcome 
The Vitality 21 program supports you in making lasting life changes for increased vitality, greater joy and a deep sense of connection.
perhaps yoga isn't what you think it is
Yoga is a practice that happens on and off the mat. It's not just about being flexible or doing certain postures, but about living in harmony with ourselves, others and the Divine.
It's about becoming more aware of the patterns that hold us back and gently, but persistently, working to change those patterns, be they physical, psychological, emotional or spiritual. In Yoga, we know that all of these aspects are intimately related.
This ancient and evolving tradition is a true pathway to a beautiful and joyful life. It provides us with greater vitality, energy, joy and a profound understanding of reality. The felt sense of connection to self and others, mental well being, inner joy, curiosity, along with many other virtues are markers of a successful yoga practice. 
unfortunately, this is not everyone's experience of yoga.
For many, Yoga becomes simply a stretching routine. If they do want to go deeper, then it can feel intimidating or confusing to take one's practice to the next level amidst all of the daily responsibilities and demands.
Despite what many self-help gurus will tell you, lasting change doesn't come from a weekend session. And while it doesn't have to be hard, it does take consistent, focused effort, community support and the right knowledge.
We don't believe in dumbing yoga down. We don't believe in selling you short or trying to convince you that the answer to your challenges will be found in one easy solution. It's just not true.
We understand that Yoga is a holistic, integrated practice with each piece being a crucial part of the puzzle. And at the same time, we also understand that most people need small, attainable goals, teachings, guidance and support to make a deep yoga practice accessible.
The Vitality 21 program is unique. It is a comprehensive but approachable program that incorporates guided yoga, real time support, community connection, reflection tools, and profound Yogic teachings.
The result? You accomplish lasting profound life changes, increased vitality and greater joy through manageable small weekly commitments. And we have a great time doing it!
Not to mention that you'll be supported by a world renowned Yogini and a fantastic community of practitioners. There has never been a more potent time to commit to a life full of joy, connection and peace.
Enter your name and email to get notified of Vitality 21 Announcements.
what you can expect
For many, the last few years have been filled with ambiguity, uncertainty and chaos. I've compiled a series of top strategies to address these complex challenges to offer tools to thrive in 2023 and beyond.
Improve your health for greater vitality and energy
Feel more joy in your body
Integrate Yogic wisdom to achieve the body and mind you desire (e.g. weight loss, strength, healing, clarity, joy and connection).
Practice with others to feel deeply supported by a like-minded and like-hearted community
Deepen your Yoga practice
Clarify your life purpose
Improve sleep
Heal injuries
Add structure and accountability in your self-care
Thrive independent of the outside world
Utilize simple, but powerful practices to create your ideal life
Embody guided movement and wisdom teachings to feel sustained ease and joy.
Build resilience to the inevitable challenges of life
Skillfully work with shifting emotions
"Rapid and miraculous transformation were the results of my workshop with you! I now deeply and clearly understand "yoking body and mind to breath and movement," setting me free to experience the joy in movement, presence and attention.

Sharon N.
who is Vitality 21 for?
Let's be real. Maintaining a consistent yoga practice that deepens over time and truly changes our lives for the better is very challenging for most.
Perhaps you long to deepen your yoga practice, but find it hard to make the time to stay consistent amidst your busy schedule.
You may have time to practice, but aren't quite sure the best areas to focus on or how to connect with the spiritual aspects of Yoga.
You may desire a more joyful life and the ability to work effectively with difficult emotions.
You may feel isolated and crave connection and community.
It is how you feel
You may have important life changes you want to make, but find it hard to maintain the motivation you need to follow through.
Or you may desire to clarify and manifest your unique purpose on this earth.
The reason some people are able to maintain a consistent practice that helps them evolve their lives in a positive direction is not because they are superhuman or somehow special.
It's because they have the right tools and create a supportive environment that keeps them on track.
This is exactly what the Vitality 21 program is designed to do.
If you are ready to truly manifest the life you've always wanted, then I am here to fully support you in doing that.
Enter your name and email to get notified of Vitality 21 Announcements.
Through These Elements
EARTH
to help you ground and nourish
WATER
to help you connect with your emotions and explore your future
FIRE
to assist you in purification and transformation
AIR
to understand your connection to time and the Doshas of Ayurveda
SPACE
to help you enter into a place of stillness where you trust fully this powerful process
our journey together
We'll meet every Monday and Thursday. If you can't make the live sessions, don't worry! You'll have access to the recordings for a year.
each module contains
2 days per week
live online classes
Class 1: MONDAYS
Themed teaching and guided conversation.Live class schedule will be finalized to accommodate the greatest number of participants
Class 2: THURSDAYS
oonline asana classes related to the themes.- 8:45 AM MST
Note: All Classes will be recorded and made available if you miss the live class.
guided video
meditations and pranayama instruction
These beautiful and professionally recorded videos are specific to each element and will help you go deeper into the teachings that each module has to offer. I have designed these powerful meditations and pranaymana practices to help you:
Start or supplement a regular breathing and meditation practice
Feel the essence of each teaching by penetrating the layers of body/breath/mind
Bring the knowledge you are receiving deeper into experiential wisdom
Tune in to intuition
Learn and/or practice various pranayama for multiple physiological and pranic benefits
ask yourself
journal prompts
These questions will help you go further into the layers of your mind and emotions. When we ask ourselves powerful questions, we're able to see what is lying under the surface that may be inhibiting us from experiencing what we desire. To have a guide during this process is truly invaluable. So get ready to get cozy with your journal and dive in!
weekly
readings
So that you don't have to dig through pithy and often hard to decode yogic texts to get the nuggets of wisdom, each week I'll prepare a short but insightful reading to help you go deeper with that module's content. The readings provide context, helpful tools and a richer experience of the material we are exploring.
6 short and effective
video class access
You'll receive access to 6 short and extremely effective therapeutic videos which target the following areas:
Feet
Knees
Hips
Low back
Pelvic floor
Abdominals
Shoulders
Neck
private
online community access
For one year from the program start date, you'll have access to a private online community where you can ask questions and share with people who are diving deeper into the Yogic path.
We'll have large and small group discussions and check ins. Our goal is for you to always feel supported and encouraged.
plus bonus material valued at over $300!
free yoga class videos
Full length movement class videos to supplement your practice($200 Value)
5 private lessons
10% off 5 private lesson sessions
daily rhythms sheets
Guidelines of daily habits that are part of a yogic lifestyle.($50 Value)
"With a magical spirit, Neesha encourages "hard" work and effort in the softest and most caring way so that she gets in touch with everyone wherever they are in their practice and situation in the moment. This skill - her grace, language and beautifully presented precise alignment - invites deep focus and contentment allowing all to open to their full potential.

Pamela H.
about neesha zollinger
Neesha is RYT-500 and E-RYT-500 Certified Anusara Yoga® Instructor, a Certified Continuing Education Provider with Yoga Alliance and a Franklin Method Fascia Trainer. She has been a student of yoga for over 30 years and owned a studio for 17 years.
While her natural flexibility gave her access to a wide variety of poses, yoga also cast light on her tendencies to go out of balance – both in asana and in life. Years of curious inquiry and mindful practice have brought balance into her world. Her practice has taught her how to enjoy more energy, stamina, strength, and stability – qualities she has called upon tirelessly as she raises her daughter, Stella.
Neesha's teaching focuses on empowering others to find these same sources of health, happiness, and renewal through detailed knowledge of the body and the steady work of paying attention. She teaches a life affirming philosophy that includes a heart centered approach to an elegant set of biomechanical alignment principles.
The yoga community is central to Neesha's life, and her teachings emphasize the creation of connection through both the practice and the conversation of yoga. She loves to study anatomy and philosophy in all of its forms, and she finds that her investigations are enriched immeasurably by the exchange of ideas with her companions on the yogic journey.
Neesha's teaching has taken her around the globe several times to teach retreats in Mexico and Costa Rica. She has led workshops, 100 hour immersions and teacher trainings in France, Sweden, Norway, Denmark, Italy, Belgium, Netherlands, UK and Barbados. She is also a featured instructor on YogaToday.com.
Neesha Zollinger finds unparalleled joy in movement, presence, and the simple act of attention. She has dedicated herself to sharing this passion with her students.
Vitality 21 Program
Full Price $1,497
What you'll receive:
9 Live Classes delivered online starting January 12, 2023 (recordings will also be made available)
9 Live Integrative Philosophy Discussions (recordings will also be made available)
18 Professionally Recorded Guided Video Meditations and Pranayama exercises
9 Additional Readings to take your yogic understanding to a new level
9 Sets of Journal Prompts
9 Pre-recorded asana classes
6 Short and Effective Therapeutic Videos
Online Discussion Community Membership
Enter your name and email to get notified of Vitality 21 Announcements.